They should call it something descriptive like the "Iceland's road to natural phenomena" but according to the sat nav it's referred to simply as One. Tourists though may know this humble yet well-maintained two-lane road as the Iceland Ring Road.
Yet you would have to burn some serious rubber to get all the way around the 832 miles that encircle this sub-arctic island. It passes pretty snow-capped mountains and brooding cloud topped volcanes, eye-watering boiling sulphur mud pools, tortured lava plains, thunderous waterfalls, jagged icebergs, and dozens of glaciers.
And I drove all around it heading north from Reykjavik then returning back there heading south in a mad-cap two-day junket in a dinky Mazda MX 5 icon convertible. Call it a test drive.
First things first – Blue Lagoon Spa
Starting in Reykjavik, Iceland's largest city and the world's northernmost capital, I hopped into my roadster for a 47km detour to Grindavik to the Blue Lagoon outdoor spa. I knew a relaxing dip into its placid bright blue mineral-rich waters and swish under its waterfall would set me up for the gruelling two-day drive. As a bonus, ater when the sky was at its darkest I was lucky enough to see the Northern Lights with its curls of luminescent green. What a prelude for my driving bonanza!
Check out the city church – Hallgrímskirkja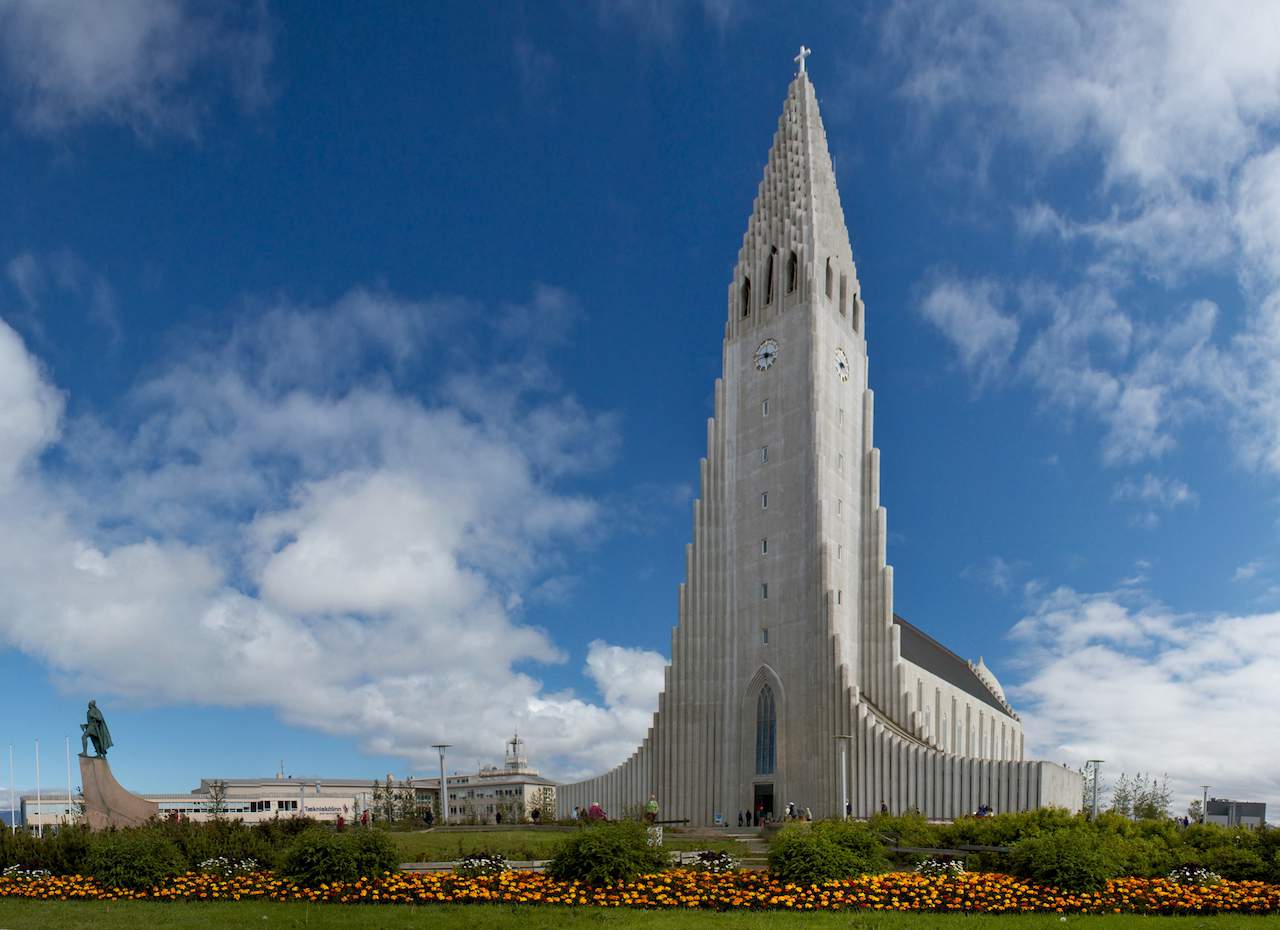 I was behind the wheel early the next morning making my way through this low-rise city where the tallest building is the dramatic Hallgrímskirkja, church, the biggest in Iceland. It's worth noting how something made completely of concrete could look so interesting; almost like a space ship about to take off. Incidentally, the view from the top stretches the entire city and is the only place you can enjoy this.
Away from city limits – vast isolation and scenery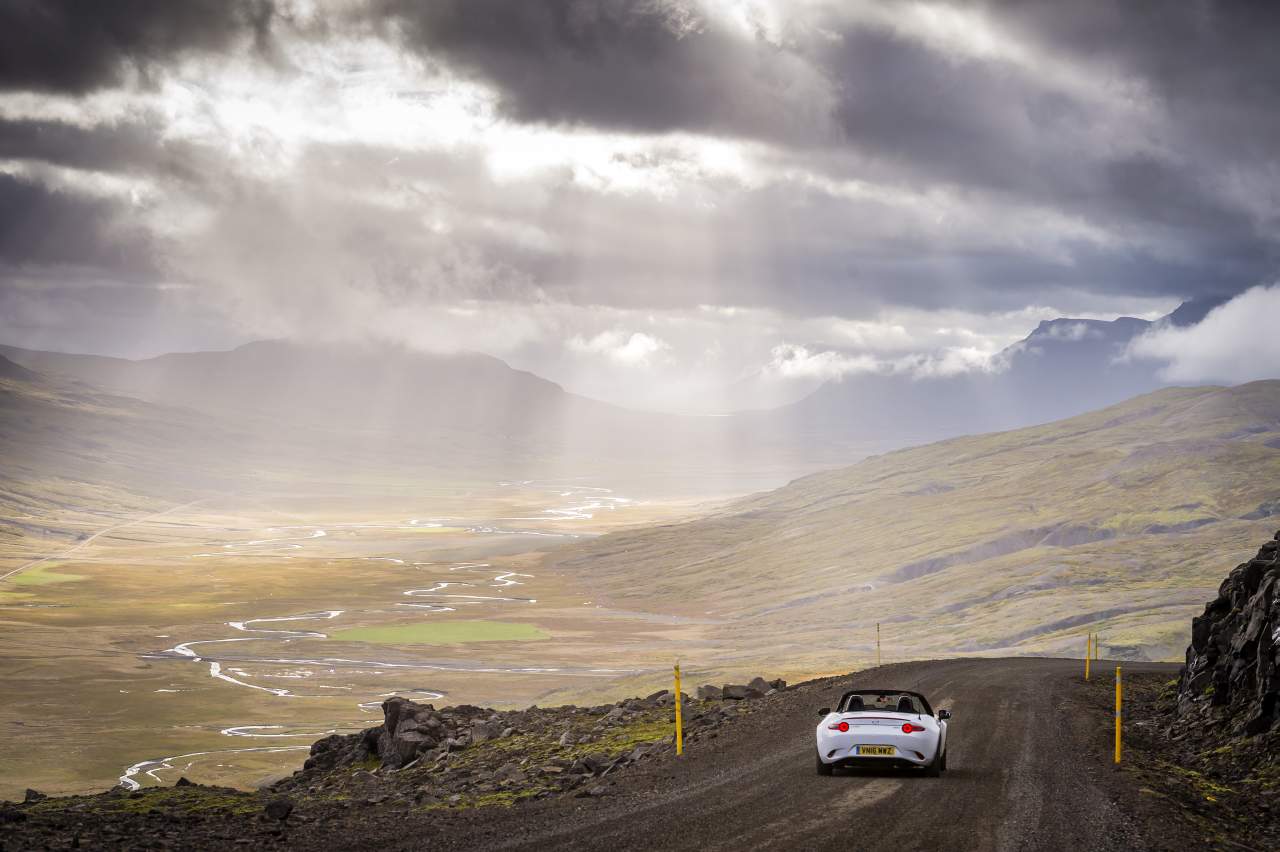 Stopping at traffic lights with quaint heart shaped red lights, then turning onto One, the road opened to a shock of a wilderness hemmed by dark, brooding mountains. There were hardly any other cars around and not much sign of human life.
The road snaked through undulating landscape and sometimes after a swerve or curve a clutch of red roofed cottages or a lone wooden church would appear. Yet with so few people around, I wondered how these houses of prayer filled their pews.
There were plenty of nonchalant sheep though who seemed unperturbed by passing traffic. At times fields would be hosting smallish Icelandic horses – a regional breed that are sometimes as small as donkeys.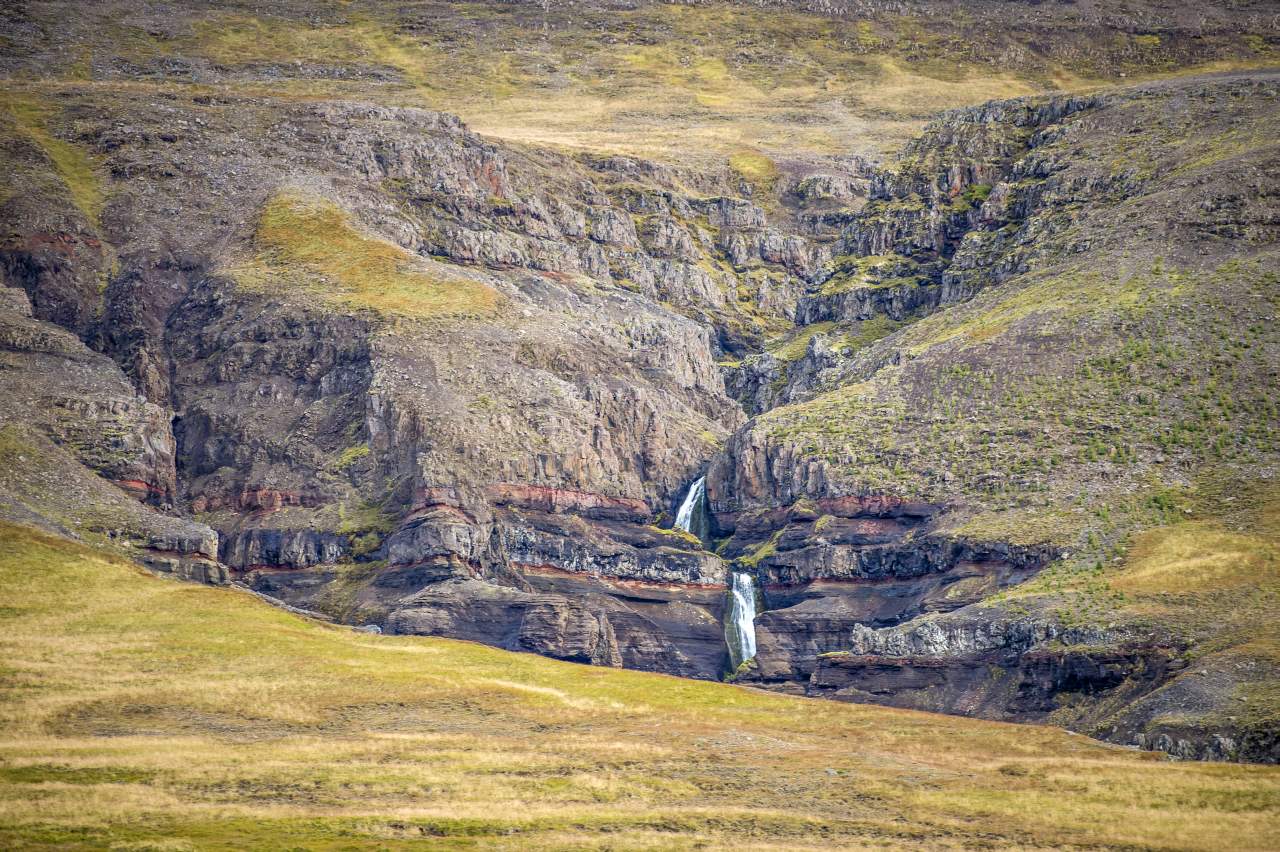 Within the nooks and crannies of the dark rugged or moss covered hills and tors, strings of waterfalls cascaded catching the light on their way down. It's a recurring feature which adds movement to the stillness.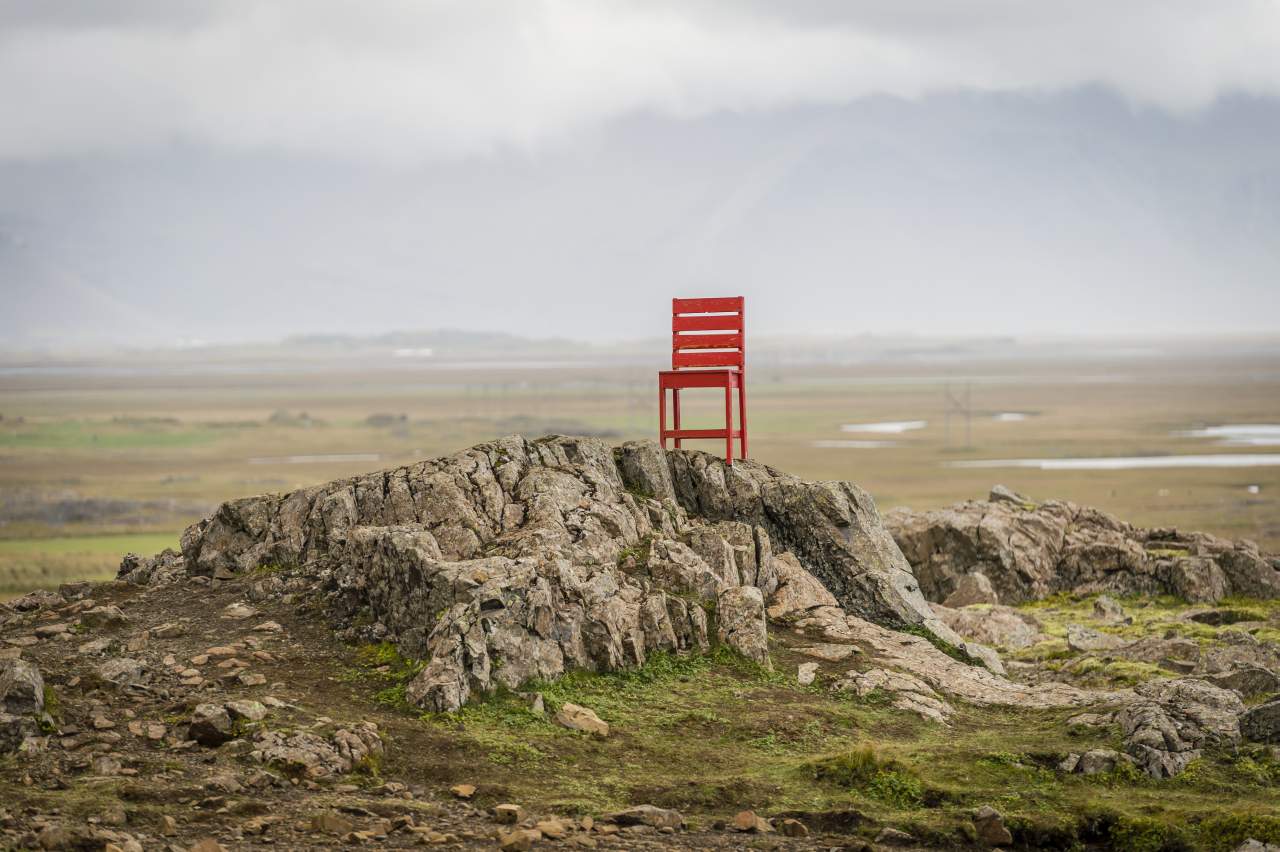 Bizarre sculptures, such as a giant red chair (taller than a human being) or a giant man randomly turned up to add humour to the bleak vastness.
A glacier on a Snæfellsjökull volcano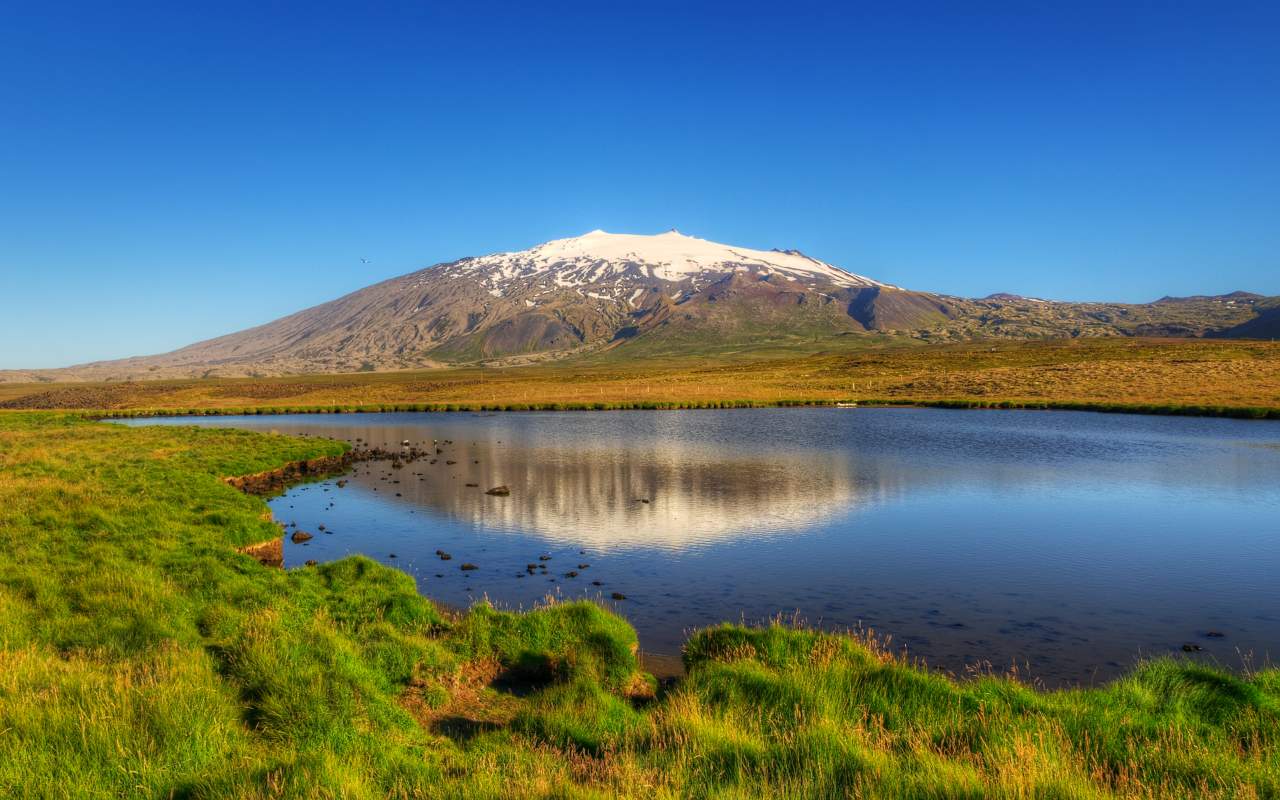 Glaciers are a recurring feature along One. These are masses of glacial ice that look like stretches of white on the higher echelons of the mountains. The most famous is the one atop the 700,000 year old Snæfellsnes volcano. Fans of Journey to the Center of the Earth (1864) by Jules Verne will have read about it as the doorway to the centre of the earth.
Iceland's second biggest city – Akureyri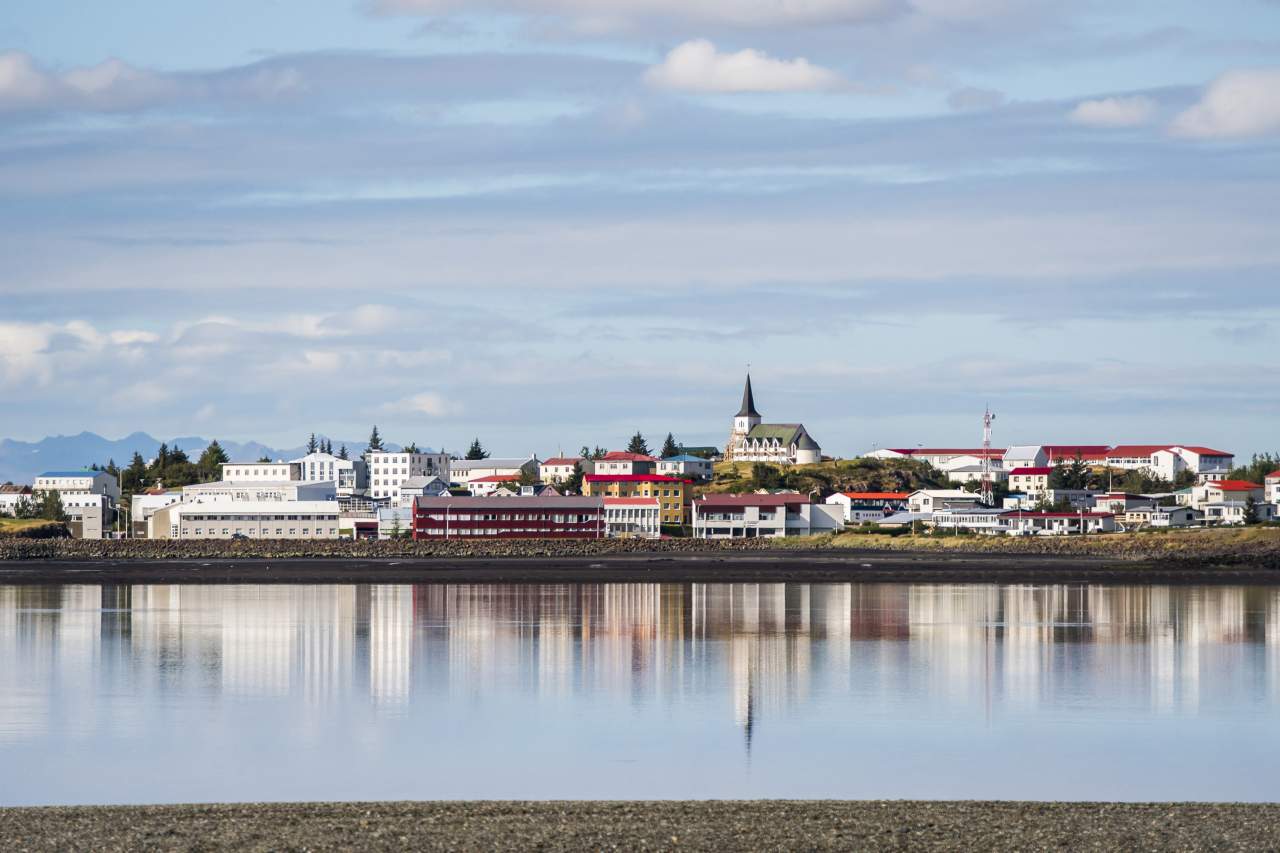 Most towns along the route are pretty dull. Not so Akureyri (dubbed the capital of North Iceland) was different. Iceland's second largest city had a hint of Monaco about it. With only 18,000 inhabitants, there is no big city vibe, but plenty of visual charm. It sits at the head of Iceland's longest fjord with colourful homes built on the waterfront with a snow-capped alpine backdrop.
Goðafoss Waterfall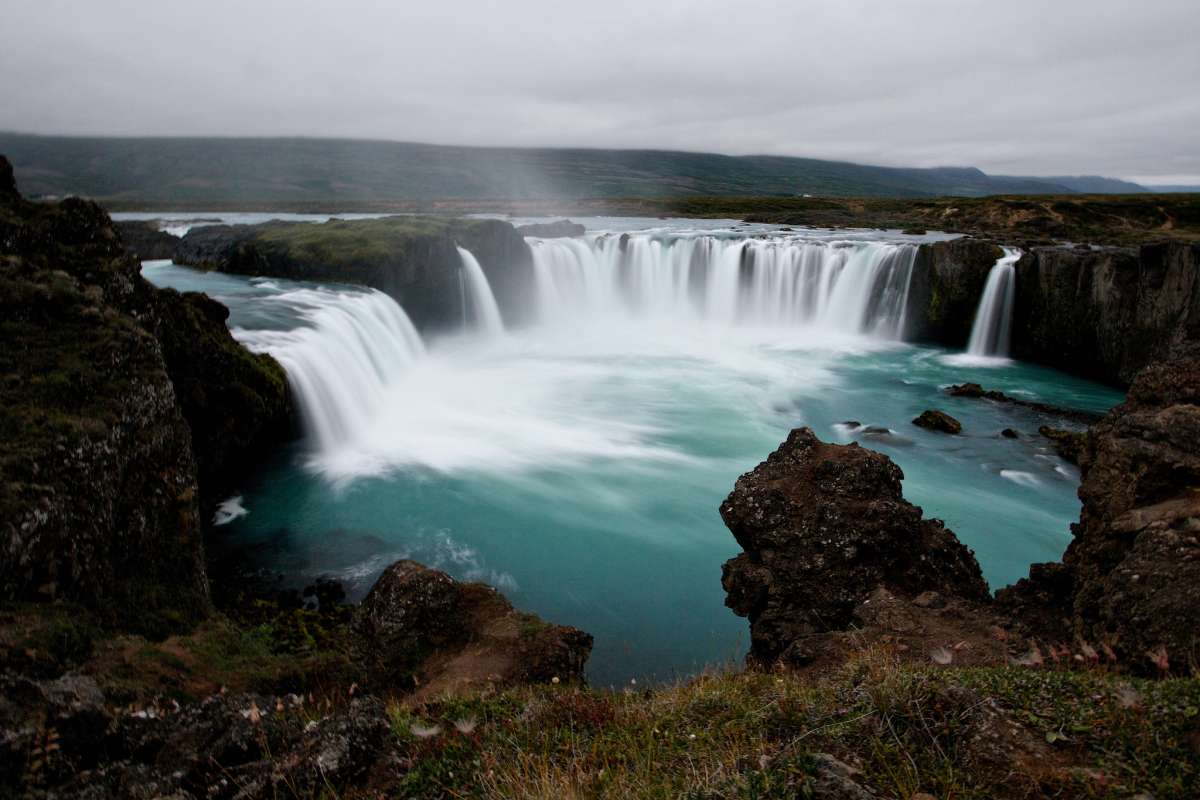 Located just south of Húsavík, a waterfall that means "of the gods" had to deliver a lot to live up to its name. And it did. I was able park up literally just steps away and I could not only hear but feel the thunderous pounding force as the water provided by the Skjálfandafljót River – the longest in the country – fell 12 metres over a 30-metre width. I could still feel the spray some 20 or so yards away.
 Geothermal area – Námafjall Hverir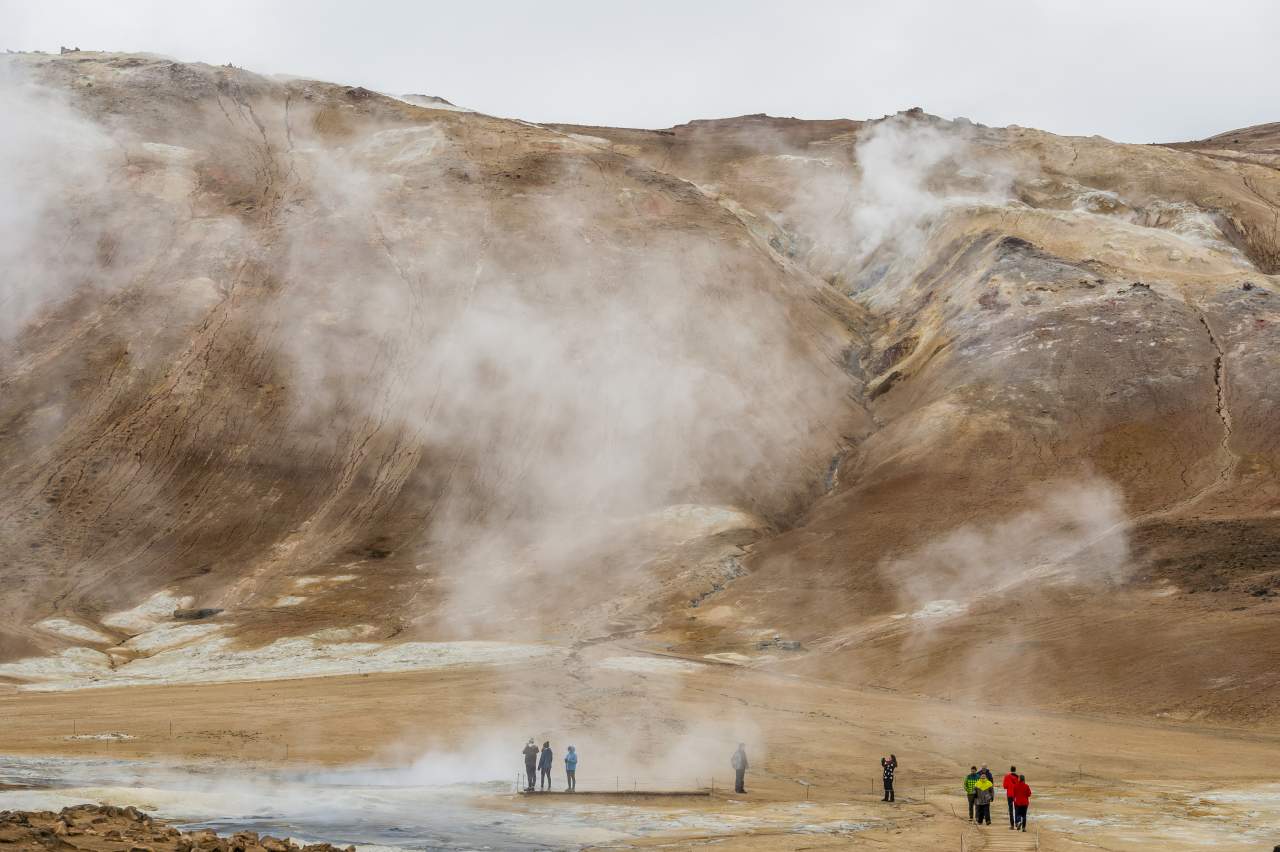 At Mývatn lake, the landscape becames barren in nature. The fresh Icelandic air took on a sulphuric aroma. Following my nose I found myself in front of the Námafjall Hverir geothermal area, reminiscent of a lunar landscape, to see the fumeroles (steam springs) and boiling sulphurous mud pools. These are 1000 metres deep where temperatures reach a whopping 200°C.